Uffizi Gallery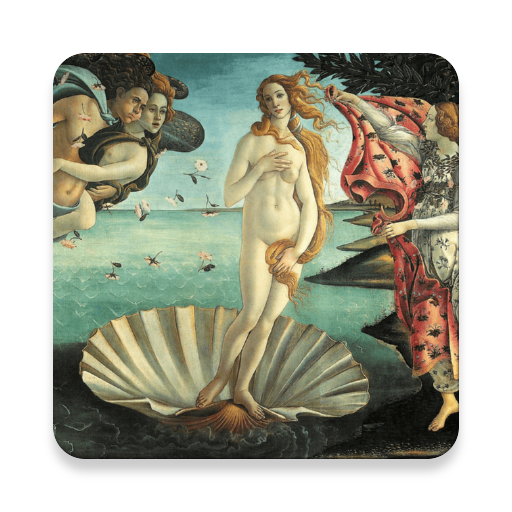 App
It may seem strange that one of the most important museums in the world does not yet have an app.
So we thought of using the power offered by the PharoSuite system to produce the app you can see.

In a short time, it has obtained thousands of downoloads and has become the most downloaded and appreciated app on the stores in relation to the Uffizi Gallery.

In this case, not being an official app, we were unable to take advantage of the beacon functionality.
Not having an indoor location mechanism, we have introduced the image recognition feature to help visitors immediately recognize the artworks by framing them with the camera.
Specs
The audio guide that wasn't there before: accessible, multilangual, intuitive, it's going to help you better identify and understand the artworks of the Uffizi Gallery.
Locate, listen, explore and enjoy the artworks of the Uffizi Gallery.
Forget traditional audio guides. All you need is in your pocket.
Essential and immediate, the app that will guide you during your visit without diverting your attention from the artworks.
40 of the most beautiful and important artworks of the Uffizi Gallery, description and audios in English, Italian and French language.
Easy and smart access to info
Discover artworks through the exploration page and find them grouped by position or artist.
Use textual research to find them typing the title or artist name.
Add artworks to your favorite collection to find them quickly and to share them with your friends.
Image, Audio, Details
Wear headphones or bring your phone to your ear and let yourself be guided by narrations.
Look at the images or discover the details of the artworks to better appreciate them.
Image recognition
Recognize artworks by framing them with your camera.
If they are in the app, you'll be able to immediately access the corresponding information.
Interactive maps
Check the position of artworks to better move around and locate yourself.
Find rooms and artworks and explore each detail.
Accessible
Art belongs to everyone. Accessibility is one of the issues we most cherish.
This app can be used the same way by sighted people and people with visual impairments: nobody shall be left behind!
The most downloaded and appreciate app about Uffizi Gallery
"Complimenti! Immagini di alta qualità e analisi delle opere approfondite e curate! Meglio delle audio guide! Consigliatissima!"
"Perché non è l'app ufficiale!? Finalmente si possono ascoltare le descrizioni delle opere comodamente dalle cuffie! Ottima la navigazione mi ha fatto trovare opere che mi erano sfuggite"
"Mi ha aiutato ad apprezzare meglio le bellissime opere del museo. Ci fosse un sistema così in tutti i musei, le visite sarebbero un'esperienza ancora più completa. Consigliata!"